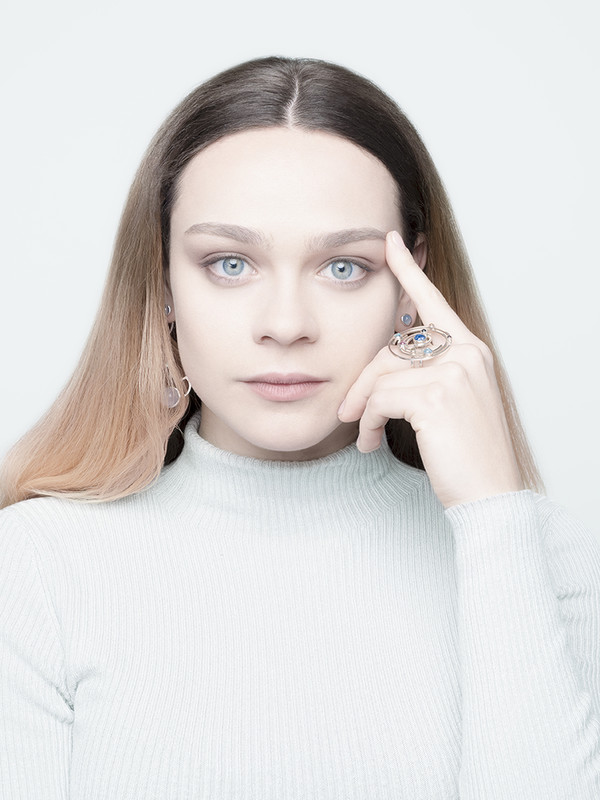 My drive to design and make jewellery comes from love for detail, respect for traditional jewellery craftsmanship and my obsession with mechanical structures. Having completed a Bachelor in Management at HEC Lausanne in Switzerland, and a Bachelor Degree in jewellery design at Central Saint Martins London, I founded Kristina Ferenchuk Jewellery in 2017 in Zurich, with a vision to create pieces that are playful, spark joy and curiosity.
During my time at Central Saint Martins, I developed individual ways of using modern technology that shape my design process and enable me to build high precision complex structures that come to life.
My passion is making jewellery pieces that engage the wearer in the magical process of playful creation. All of my jewellery pieces are meticulously hand made and assembled in our workshop in Zurich.